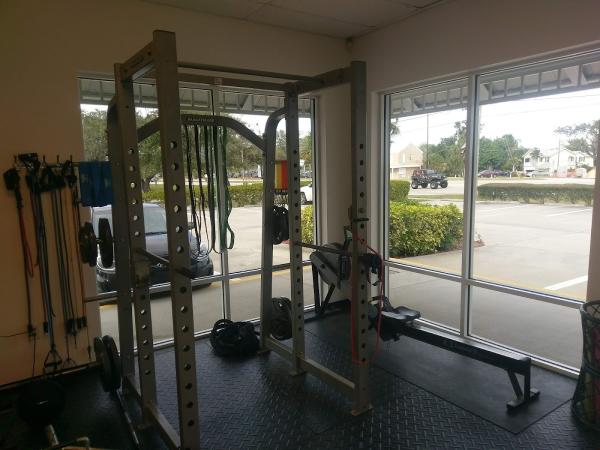 Bodies by Blais
"Whether you're new to fitness or have a little experience and just need a little guidance and someone to keep you accountable, this is the place for you!"
FAQs
What should I expect?
We will create a customized exercise program for you, designed to help you reach your unique health and fitness goals. We will take into account any unique situations such as an existing medical condition, current mobility, previous injuries, medications taken, etc. We will teach the proper mechanics of each exercise and will ensure that you are performing each with correct form, posture and tempo to make your workouts as safe and effective as they can be. We will also help you develop a more positive outlook on exercise by exploring options for making exercise more enjoyable. We review your short-term progress towards goals and assess feeling- and mood-state changes related to exercise, thereby improving your self confidence and motivation. Plain and simple, together we will reach your goals!
What do I need for my first session?
Proper workout clothes, including socks and sneakers A properly fueled body A willingness to work and a positive attitude! A clean workout towel Water Lifting gloves are not required, but are recommended.
How do we evaluate my progress?
We will conduct a re-evaluation of your plan bi-monthly by reviewing the below. Weekly body composition stats Progress photos Workouts completed in Trainerize Current and future goals
What certifications do you hold?
Jeff Blais is a Certified Personal Trainer (CPT) through NASM (National Academy of Sports Medicine) with specializations in Group Personal Training (GPT) and Weight Loss (WL). NASM is by far the most thorough and respected certification board in the fitness industry and is a nationally accredited certification recognized by NCCA (National Commission for Certifying Agencies).* NASM is part of Ascend Learning, the leader in providing technology-based education and certification solutions. For more than 20 years, the National Academy of Sports Medicine (NASM) has set the standard in certification, continuing education, solutions and tools for health and fitness, sports performance and sports medicine professionals. NASM has pioneered evidence-based health and fitness solutions that optimize physical performance and allow individuals to achieve a variety of fitness activity goals. NASM is simply the best.
What is your cancellation policy?
We ask that you give 24 hour notice if you must cancel or reschedule a session. We understand that life happens. We respect your time and ask that you do the same for us. We also ask that whenever a session is rescheduled that it is made up in the week it was originally scheduled. A plan only works if followed. This is to keep you on track so you will see the results you are working for.
We do have more answers on the FAQ page on our website.
i