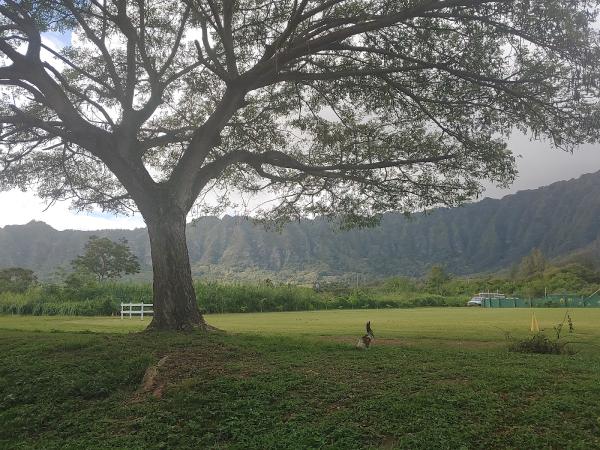 Therapeutic Horsemanship of Hawaii
"Her entire experience was simply wonderful."
FAQs
Why are some of your horses wearing masks?
This is the number one question asked at our barn. Most of our horses are older and wear fly masks to keep the flies from bothering their eyes and causing eye infections. They are made of mesh and they can see through them. The horses who wear them are more comfortable when they have them on.
My child does not have a disability, can they still learn to ride here?
Yes! Our riding lessons are similar to any other facility, except that our main goal is not to produce competitive riders (though we have!) but to make sure our participants have a safe and positive riding experience. We like to see our participants improve their physical ability and become happier people through riding horses!
How old do you have to be to volunteer?
We prefer that individuals be at least 12 years of age to become a volunteer, however, volunteers must be physically able to handle our horses and assist our riders as well as emotionally mature enough to be able to be able to work with minimal supervision. Our instructors and barn managers main focus is on our participants so we depend on our volunteers to be able to assist us without creating more responsibility.
Do you offer military or other discounts?
Since we are a nonprofit, we are able to offer our riding sessions at a price that is below our costs and depend on fundraisers and community support to keep us in operation. Because of that, we are unable to offer further discounts. We do offer discounts for individuals who are able to volunteer a significant amount and are open to work/trade options. Its important for us to make interacting with horses available and affordable to our community.
Where do your horses come from?
They each have their own story. Some of them have been donated at the end of a competitive career and some we have purchased. They are all different sizes and ages and each has their own special way of teaching kids to ride!
More answers can be found on the FAQ page of our website.
i